Multiple vCard Import with amazing features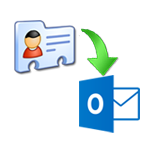 vCard Import in Outlook
No more need to waste time in importing VCF contacts in Outlook 1 by 1, because now we have this tool available that can get multiple vCard Import at once into Outlook .pst format without all contacts details.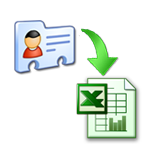 vCard Import in Excel
Now it is possible to keep your contacts saved in Excel database, using this program you can automatically get all contacts in XLS format & that without having to waste to manually typing down all the details.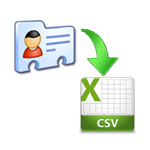 vCard Import in CSV
Now many users may need to get contacts GMAIL or there phone & many other application, in that case importing the contacts CSV format will best & it is supported by most applications.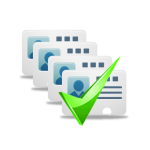 Bulk vCard Import Supported
Why waste time doing single conversion when you can get all contacts imported at one run. Using the programs amazing ability of bulk import you can have all contacts at once into your chosen format.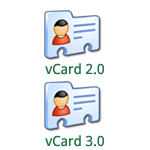 All vCard Versions supported
With this program you will not have to worry about the vCard Edition compatibility, as the software very easily supports both vCard 2.0 & 3.0 Editions without any problem.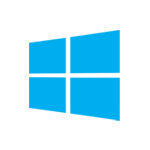 All Windows OS Supported
You can install & run the application in any Windows OS platforms. Now it also compatible with Windows 10 & other Windows versions like 8.1, 8, 7, etc. Works in bothe 32-bit & 64-bit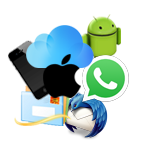 vCard Import from Several Application
You can import contacts from Lotus Notes, Mac Mail, Windows Mail, Android Apps, iPhone, Smart Phones, iCloud, Blackberry, Apple, PALM OS, WhatsApp, etc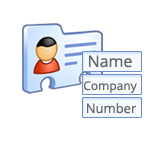 Save entire Contact Field
With the contacts the vCard Imported the tool efficiently keep all the contacts details intact like: First Name, Last Name, Middle Name, Job, Company, Address, Suffix, Occupation, Education, Email, Site, Photos, etc.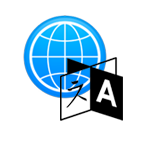 Multilingual vCard Import
The program amazing import contacts of any Language into Outlook, Excel/CSV format. So language will not be a barrier for the tool & the original language will be maintained.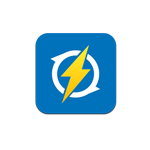 Import with Advance Mode
Sometimes it happens that the Normal Mode fails to import all files, so if you face a similar issue, you can use the Advance Mode which guarantees complete importation.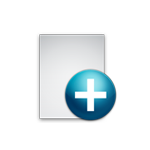 Import in New File
None of the existing files of Outlook, CSV or Excel will be replace or overwritten by the application. It will create a new file & save all the imported contacts in that.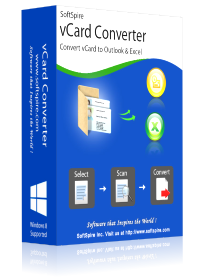 First Demo Edition
FREE
Import 5 Contacts
Now License Edition
$49
Unlimited Contacts
We always let our user to try the DEMO version first so can be sure about its working & all. It's available for FREE & allows you to import five contacts only.
If you are satisfy with the working of the software then go for its License version.
Which Windows OS does the software support?
All, using this program you can have vCard Import in any Windows OS. Now it also compatible with Windows 10 Edition.
What are the MS Excel version supported by the software?
All, you can view the imported XLS file in MS Excel, 2003, 2007, 2010, 2013 & other newer & older versions.
Clientele Speak
Amazing tool, did not even have to wait a minute to have contacts in XLS
-Dakota, Austria
Loved It!!! I never knew getting contacts in Outlook would be so easy
-James, Copenhagen
Simple Awesome! What an amazing batch mode service
-Smith, Detroit
Cool!!! Lots of regards to the Tech Team
-Jennifer, New York